Wow
I've been catching up on some of my favourite blogs today, and there are a few shout outs to be had!
First, Miss Kierston Fu (Candy Fit) managed to place first in her figure competition! Check out the post if you're interested – Kierston documents her journey to the stage and has some great pics too.
Gina and Jes ran the Marine Corps Marathon last week. They braved Sandy, and both had a few difficulties along the way. I admire with both of them, and it's worth checking out Jes's post at rUnladylike, and Gina's at Noshing on Asphalt.
Jenelle, from Mummy Loves to Run, smashed a really warm 5km in Adelaide – and even though she isn't thrilled with her time, she was quick and competitive!
Finally, Amy won her age group in her half marathon (a really competitive age group too! 25-29).
And I don't know how her running is going, but I ordered Cait Chock's latest shirt – check it out at her store. I get to write my own fortune!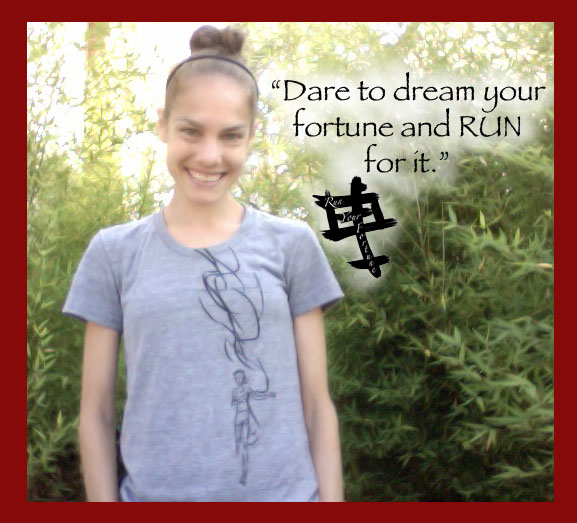 It's about your feet
I thought my feet would heal up after the marathon. They haven't.
For now, I'll spare you the black toenail shot, but here is a side view of the skin peeling away, bit by bit. I'm concerned that one of these days it will turn out I have opened a secret foot trap door, and the skin in fact covers a secret compartment for stashing drugs.
After the blood blisters, the skin hardened up, and started peeling off. Yum!
I felt like a pretty lucky runner-blogger chick when I got home to Sydney and found a package waiting for me.
A bottle of Fixaderm was waiting to soothe this runner's sore feet (oh, and a nasty pimple courtesy of pop-tarts, the Sydney-Canberra climate difference, and the whole moving house thing).
I wasn't expecting much from it – what can a bottle of essential oils do that a bandaid and some moisturiser can't?
I was surprised. So my feet haven't healed overnight, but it was definitely a relief to use the oil. And – I can use it on the pimple too! Believe me, it's taking over my face – no Kate photo today
.
Oils aren't usually my go to for skin issues – but I'm starting to wonder if there's something to this! These feet aren't getting better any time soon. I plan to continue experimenting.
***Fixaderm sent me a free product for review, but haven't paid me it. I'm going to be completely upfront and tell you that I do accept products and promotions where they fit with the blog, and will always tell you whether I've been given anything or paid. It only seems fair! But know that I only take on jobs where I think you'll enjoy it, and it fits the blog's topics and values***
And they do, in fact, donate all profits to charity.
Today's Moment
Not studying!
Your Turn!
What has inspired you this week?
Are you into using oil to clear up skin problems?
Do you have runner feet?